Diverge Homes is proud to introduce our latest development proposal, Erie Junction, a 23-unit development within Old Town Erie, Colorado! This Townie Homes project creates a walkable neighborhood within Erie's Old Town district. Subject to final town approval, we intend to deliver ten duplexes and one triplex, stunningly designed by local design firm Stewart Architecture. All homes will feature open floorplans with expansive windows to bring in natural light, fully finished basements, and roughly 2,200 square feet of thoughtful living space. Homes will also include attached or detached two-car garages. Garages may have the option for a finished or unfinished bonus room, perfect for home office, gym, or additional storage.
Keeping in line with the Diverge Homes mission, all homes in Erie Junction will include a standard of craftsmanship higher than any other production builder. This means finishes and features such as baseboard and window trim, higher quality doors, huge windows, quartz counters, plank floors, stylish tile, and quality cabinetry all come standard. In addition, all Diverge homes include active radon reduction systems, efficient windows, and other energy reducing touches for comfortable and healthy living. We have also designed the common landscape with beautiful, native plant walks, seating areas, and unique public art that Diverge Homes is known for.
With Erie Junction, you'll find yourself in easy walking distance to the Old Town Erie shopping district, schools, parks, open spaces, and trails.
Erie Junction Duplex – Alley Load Model

Example Only
Erie Junction Triplex – Alley Load Model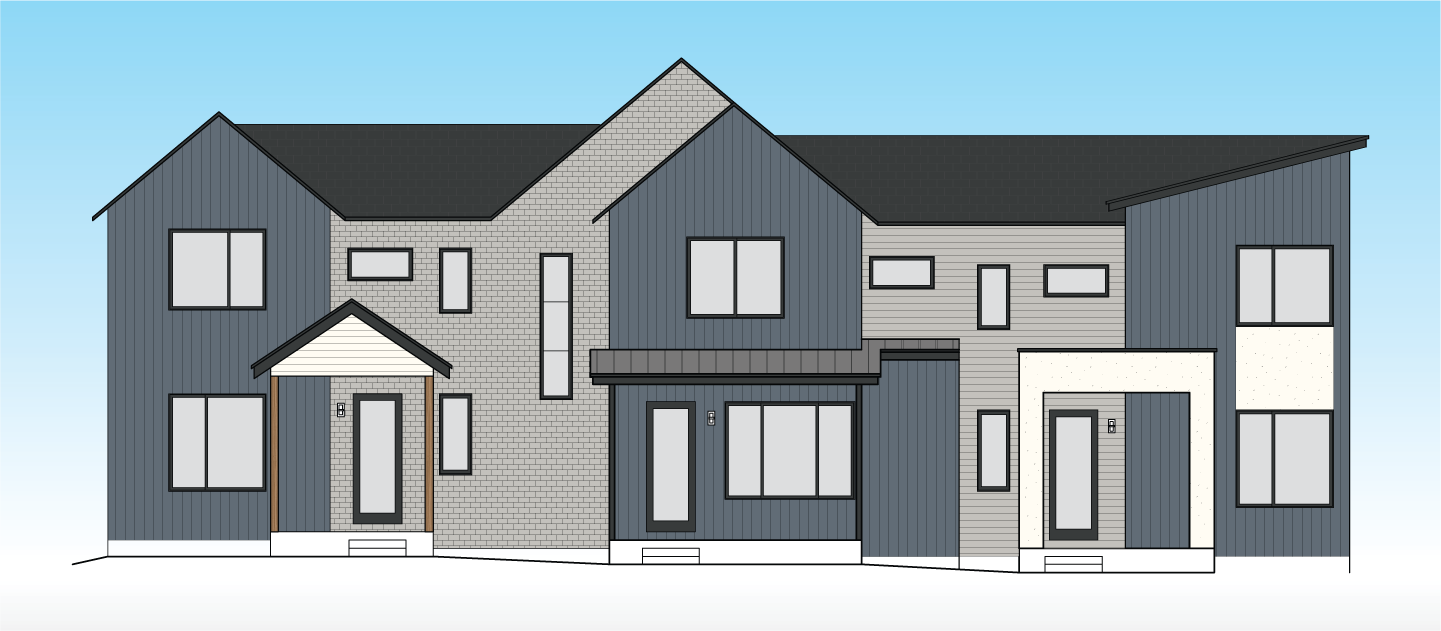 Example Only
Townie Life in Old Town Erie, Colorado.
Erie, Colorado, is a wonderful place to live. No doubt we would say that but check out all the awards and accolades the city has received over the past few years. Within Erie, there are nearly 60 miles of trails and more than 1,000 acres of open space. At its heart is Old Town, where Erie Junction is located. This beautiful, classic American small town centers around Briggs Street, the main street, which has been lovingly revived, with exciting restaurants, shops, and breweries that would be right at home in big cities.
Living in Erie Junction means you're:
A short walk to both the highly rated Erie Elementary and Middle Schools.
Just a few blocks to the commercial heart of Old Town Erie, with all its charming restaurants, cafes, breweries, and shopping.
Close to parks and open spaces, including Erie Community Park and Reliance Park.
Near many trail connections for exercise or active transportation into nearby towns, like Lafayette, Louisville, and even Boulder. Leave your car in the garage!
See the illustrative sitemap below for a quick overview of Erie Junction and its location within Old Town Erie.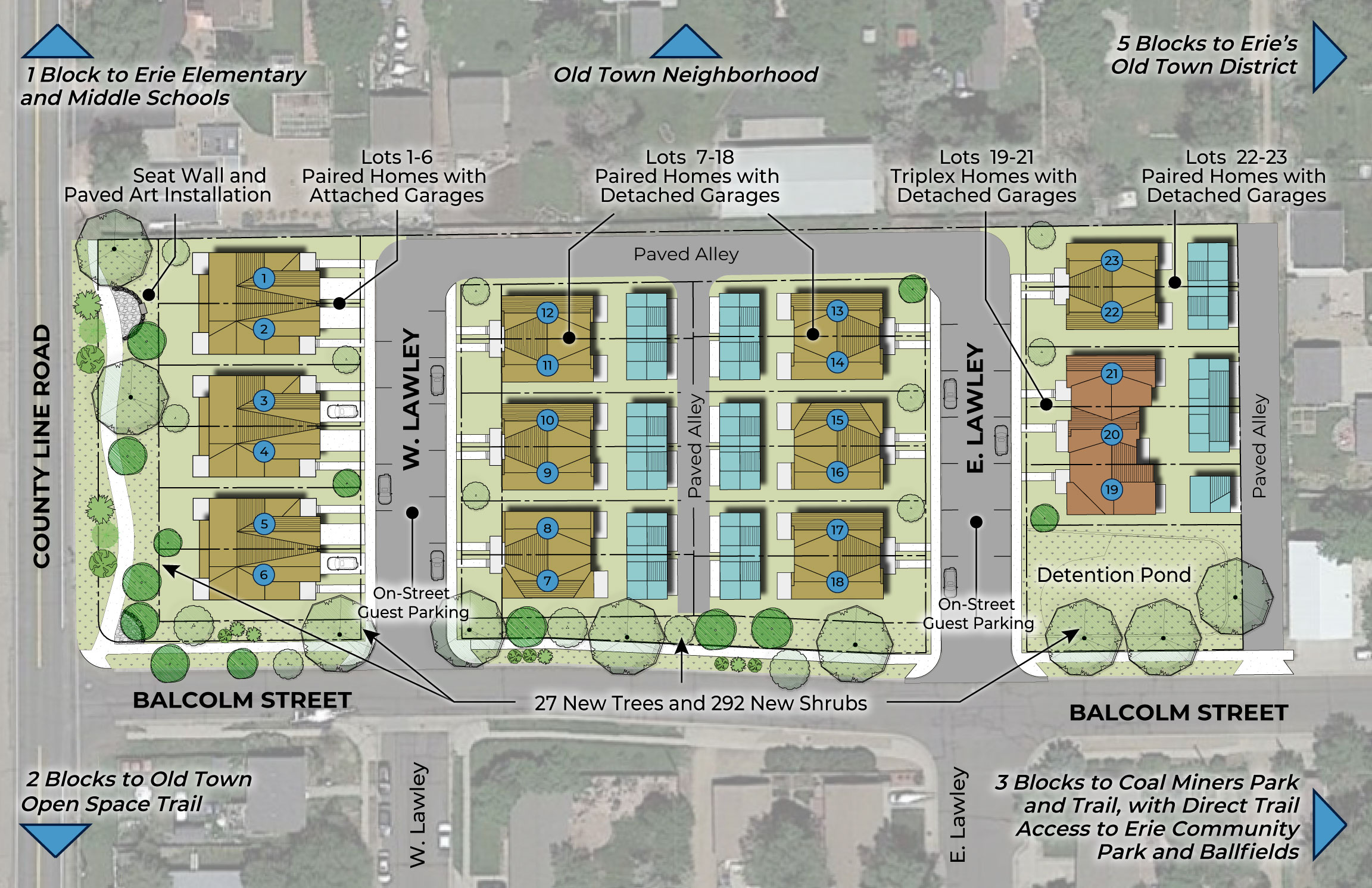 Sign up to receive news and updates about Erie Junction by getting on the list. You don't want to miss out!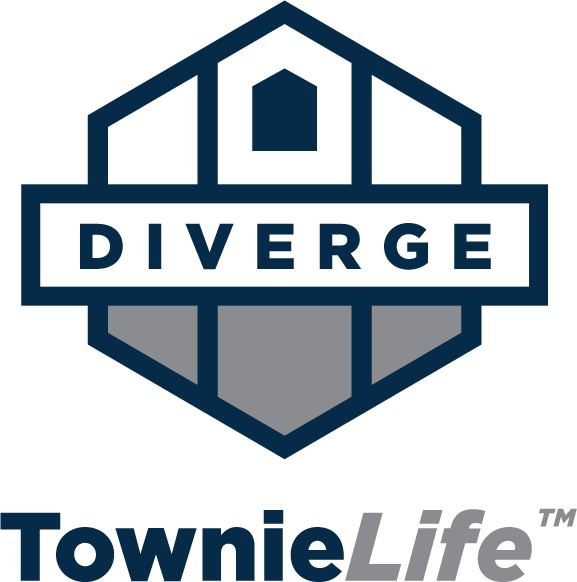 Diverge Homes is on a mission to rebuild America's small towns. We proudly diverge from industry expectations, believing that home builders should do more to add real value and improve the quality of life in the neighborhoods in which they build.
We are a new kind of developer. One that is laser-focused on small-town infill as opposed to sprawl. We create neighborhoods that are truly a part of the towns we build in, hiring local contractors, designers, and builders who know and care about these places. Our way may not be the fastest or easiest, but it's always the right way. Our move-in ready homes are designed with smart, active lifestyles and families in mind. Diverge Homes is building Townie Life.
Learn more about Diverge Homes and Townie Life at www.divergehomes.com.